Press Release
Jigowatts and IID "Virtual Key" Early Access Program Launched
March 13, 2019
Smart Value "Kuruma Base" in the first phase
Jigowatts Inc. (headquartered in Chuo-ku, Tokyo; CEO: Tomoki Shibata, hereinafter referred to as Jigowatts) and IID Inc. (headquartered in Shinjuku-ku, Tokyo; CEO: Miyagawa) aims to contribute to the mobility revolution with iid 5G Mobility. Hiroshi, hereinafter referred to as Eid) will start recruiting early access development partners for the smart lock system "Virtual Key" for automobiles from today, and will also exhibit at the "17th International Auto Aftermarket EXPO 2019" held from today to hold panel discussions and demonstrations. to hold.
"Virtual Key" is a smart lock system that replaces the car key with a smartphone, that is, "the smartphone becomes the car key". It consists of an authentication server that uses Jigowatts' authentication technology, a smartphone application, and a dedicated in-vehicle device. It is also possible to incorporate the virtual key function into the apps of car sharing service providers.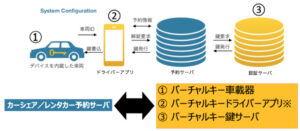 This early access program targets car sharing and rental car service providers and system providers. It is possible to easily develop a smart lock function from an existing vehicle rental management system, such as issuing keys with set users and expiration dates through API.
As a first step, Smart Value Co., Ltd., which advocates mobility IoT, has already announced its participation in the early access program with the aim of adopting it for the platform "Kuruma Base" to promote the car service. I have received it.
Jigowatts and Eid are conducting verification work and demonstrations so that many businesses can adopt it as a tool to realize unmanned and 24-hour mobility services (MaaS) such as car sharing and rental cars, which are rapidly increasing. We would like to cooperate with the experiment.
About the 17th International Auto Aftermarket EXPO 2019 (abbreviation: IAAE 2019)
In addition, we will exhibit at the "17th International Auto Aftermarket EXPO 2019" to be held at Tokyo Big Sight from March 13th (Wednesday) to 15th (Friday) today, and will provide an overview of the early access program. Furthermore, from 13:00 on March 15 (Friday), IHI Transportation Machinery Co., Ltd., Smart Value Co., Ltd., SPACER Co., Ltd., and Nokisaki Co., Ltd. Mr. Shibata, the representative of Jigowatts, will participate in a panel discussion with Mr. Miura, the response editor of Eid, as the moderator. At 3:00 p.m. after the seminar, there will be a "virtual key" demonstration using an actual vehicle.
Overview of the 17th International Auto Aftermarket EXPO 2019
Date: March 13 (Wednesday) to 15 (Friday), 2019 10:00-17:00 (until 16:00 on the last day)
Venue: Tokyo Big Sight West Halls 3 and 4
Organizer: International Auto Aftermarket EXPO Executive Committee
URL: http://www.iaae-jp.com/
INTERNATIONAL AUTO AFTERMARKET EXPO (IAAE) disseminates information through seminars, demonstrations, and exhibitions on the latest information and industry trends related to various automotive aftermarkets, such as the environment and infrastructure surrounding automobiles, including buying and selling, servicing, and maintenance of automobiles. , is a convention that creates a place for meaningful business exchange.
Panel discussion seminar
"The operation of the lock in the auto aftermarket is the key" (Paid seminar: 2,000 yen)
Date and time: Friday, March 15, 13:00-14:30
Location: West Hall Seminar Venue D
Speakers:
Mr. Atsunori Murai, Director/General Manager, Project Promotion Division, Parking System Division, IHI Transportation Machinery Co., Ltd.
Mr. Yusuke Matsumoto COO SPACER Co., Ltd.
Smart Value Co., Ltd. Smart Value Lab. Div. Division Manager Makoto Ueno
Nokisaki Co., Ltd. Representative Director Akiko Nishiura
Jigowatts Inc. Representative Director Tomoki Shibata
<Moderator> Mr. Kazuya Miura, Response Editor, IID Co., Ltd.
Inquiries about this matter
Jigowatts Inc. (Miyamura in charge) pr+vk@jigowatts.jp
2-3-3 Nihonbashi Bakurocho, Chuo-ku, Tokyo Jigowatts Building 3F
CONTACT US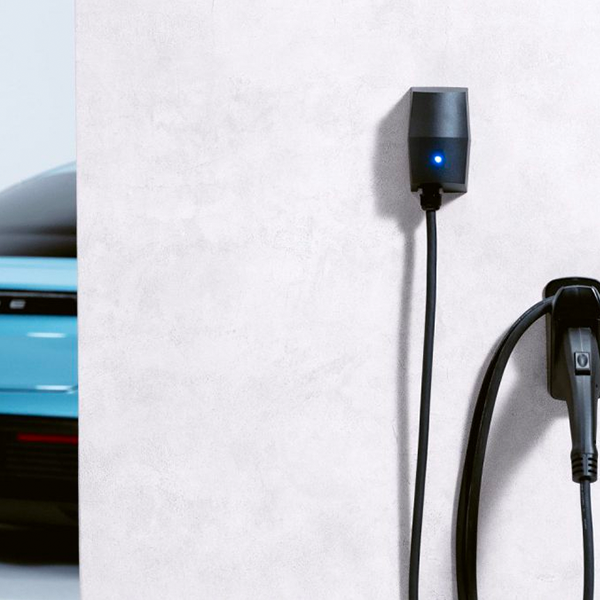 GET IN TOUCH
We are looking for a distributor.
Jigowatts is looking for distributors who can propose our products to our customers.