Press Release
Approximately 100 million yen was raised from the Digital Garage Group, etc.
October 18, 2022
Focusing on building a product organization to achieve the "mission to create a future commonplace" that allows EVs to be charged in any parking space
Jigowatts Inc. (head office: Chuo-ku, Tokyo, CEO: Tomoki Shibata, hereinafter referred to as Jigowatts), DG Ventures, Inc. (headquarters: Shibuya-ku, Tokyo, CEO: Kaoru Hayashi), Open Network Lab · ESG No.1 Investment Business Co., Ltd. Liability union (location: Shibuya-ku, Tokyo, unlimited liability partner: DG Incubation Co., Ltd., commonly known as "Earthshot Fund") and IID Co., Ltd. (head office: Nakano-ku, Tokyo, CEO: Hiroshi Miyagawa) as underwriters We implemented a third-party allotment of new shares and raised a total of approximately 100 million yen. The procured funds will be used as financial resources to strengthen the organizational structure and contribute to the application development of newly developed models.
About Jigowatts business
Jigowatts has a mission of "connecting society with manufacturing that makes zero to one and creating a commonplace for the future". We have been working on development since our founding. In addition to the ultra-compact model "Ella", which won the Good Design Award, in March 2021, the 8kW industrial normal charger "Nadiya", which will be the highest output in Japan, and in June 2022, Japan We are always working on development that is ahead of the times, such as launching the first model compatible with the specified measurement system.
In addition, many car rental companies have adopted the smart car lock "Virtual Key" that utilizes the authentication technology of the charger. All of our products are highly rated by our customers not only for their low cost, but also for their small size and excellent workability.
Goals of this fundraising
Through this fundraising, we aim to achieve the following two goals. 1. Establishment of an organizational structure, such as strengthening human resources 2. Research and development The former is an investment that contributes to strengthening human resources with the aim of providing faster and more stable response when building a sales network. In the future, with a view to further expanding the agency system, we will seek the participation of people who can share their thoughts in order to accurately grasp the needs of the market and move forward with a sense of stability. .
The latter will further promote product development based on our technology. Since then, we have responded to the diverse needs of our customers. In particular, as an initiative for authentication and billing on chargers, in addition to providing our own smartphone application, API linkage between servers enables cooperation on authentication and billing systems developed by business operators. did. In addition, it is the first standard charger for EVs to respond to the "revision of the law that exempts the obligation to install power measurement equipment if certain conditions are met (establishment of a specific measurement system)" enforced from April 2022. We have made it possible to trade rates based on "electric power amount" instead of "time system". By further improving this product, we will manufacture products that will support future infrastructure from the ground up.
Recruitment of Jigowatts
We are currently actively hiring for the following positions: We are also hiring for other positions not listed here. No academic background is required. If you can sympathize with our company's vision, please apply from our corporate website.
corporate site :Recruitment information
【Server side engineer】
For the EV charger product and "virtual key", you will be responsible for a wide range of software development work using server-side technology, such as the development of the backend of the application and the management tool for internal use, and sometimes the support of IoT-related software development and verification. Masu. We are looking for someone who has knowledge of Google's Firebase product group (Firestore, Cloud functions), Amazon's AWS product group, and SORACOM product group.
【iOS/Android engineer】
This is a position to develop iOS/Android native applications that users directly operate, such as charging authentication for chargers and unlocking smart locks for vehicles.
【Embedded engineer】
It is a position that develops from the viewpoint of both software and hardware in order to realize the connection between software and hardware.
【Hardware design engineer】
In addition to improving existing products, such as circuit design, housing design, safety and compatibility tests, this position will lead the design of next-generation new products.
【Sales/Marketing】
This is a job that serves as a bridge between customers and our company, such as direct sales and sales for distributors. We have goals, but we do not have the concept of a quota. We are looking for forward-looking people who can make use of our company to realize what you want to do, grow together, and share joy together.
Inquiries about this matter
Jigowatts Inc. (Tashiro in charge) pr@jigowatts.jp
2-3-3 Nihonbashi Bakurocho, Chuo-ku, Tokyo Jigowatts Building 3F
CONTACT US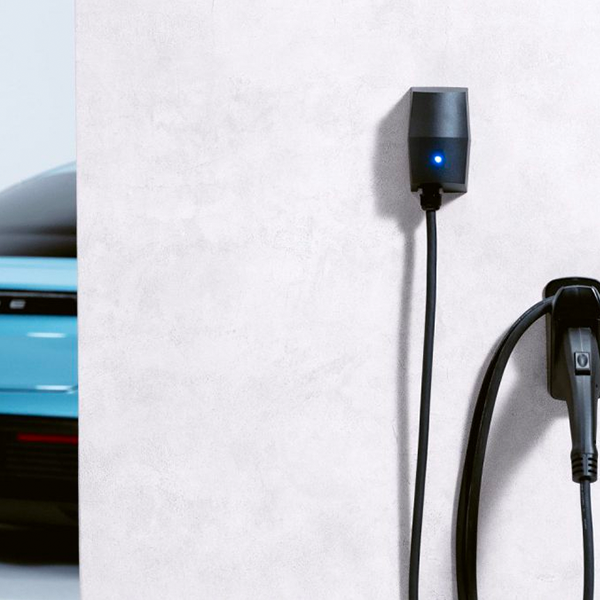 GET IN TOUCH
We are looking for a distributor.
Jigowatts is looking for distributors who can propose our products to our customers.